Toyota Dealer near Cypress
Buying a car is one of the most common experiences for Americans. But depending on where you go, it can be either stressful or enjoyable! With a friendly, knowledgeable, and customer-oriented staff, we go to great lengths to make sure that our customers are well-cared for during all parts of the car buying process. From your first inquiry about a specific type of Toyota that you want to the time you make your final purchase, we are here to help take care of all your automotive needs. And with a large inventory of new and used vehicles to choose from, we are sure that you will find the car you want. If not, just let us know what you're looking for, and we'll help you out!
New and Used Toyota Vehicles for Sale
The prospect of getting a new car is exciting, and it also means there are many factors to take into consideration. For starters, you'll have to decide whether you want to get a car new or used. If you have been looking for an excuse to get a new Toyota, now might be the perfect time. The 2019 lineup of Toyota vehicles is very appealing. There are many new exciting design changes to note, including the redesigned Tundra, which is more capable of off-roading adventures than ever before. There are also new editions of Toyota's most popular sedans, the Camry and the Avalon, to look forward to as well. With any of these exceptional vehicles, you'll get the latest in safety and technology. There are new design changes that make the cars even more impressive on the outside, and you can rest assured that interior quality and comfort has not taken a backseat. When you buy a car new, you'll have the freedom for ultimate customization, including choosing paint color, interior fabric trim, and any special amenities that you can't live without.
Your other option is to get a car used. This can be a great way to save money while still getting a great deal on a vehicle that meets your needs. A Toyota SUV, for instance, can be purchased for sometimes thousands of dollars less when you buy it used as opposed to buying it new. A used car might still have the features you want, such as leather seats and a sunroof. The best part is that you can still pay less to have these amenities included than if you were to get a lower-level trim of a new car. When you buy a used car, you'll also miss the sales tax, which is a surprise fee for many car buyers. Sales taxes, which vary by state, can easily tack on hundreds or thousands of dollars to a new car. When you buy a car used, you don't get charged for sales taxes. You also pay less for registration fees and insurance for a used vehicle. If you choose to finance a vehicle, you can normally get great deals on a used car, including getting lower interest rates.
Toyota Service near Cypress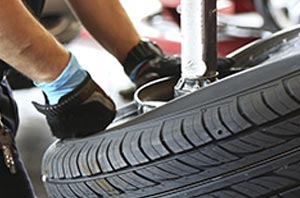 Ultimately, your Toyota will need maintenance or repairs. Fortunately, you can simply bring your vehicle back to us when those needs arise. Our friendly, expert service department staff is highly trained and ready to meet all your needs. From using the latest computer technology to make a diagnosis to performing complex repairs, we're proud to say that we handle all of your needs. And since we know that going through the process of getting a car serviced is stressful, we strive to create a relaxing environment where you can sit back and relax as you wait for your car to emerge as good as new. Just contact us with your questions and concerns, and we'll be here to help you out!