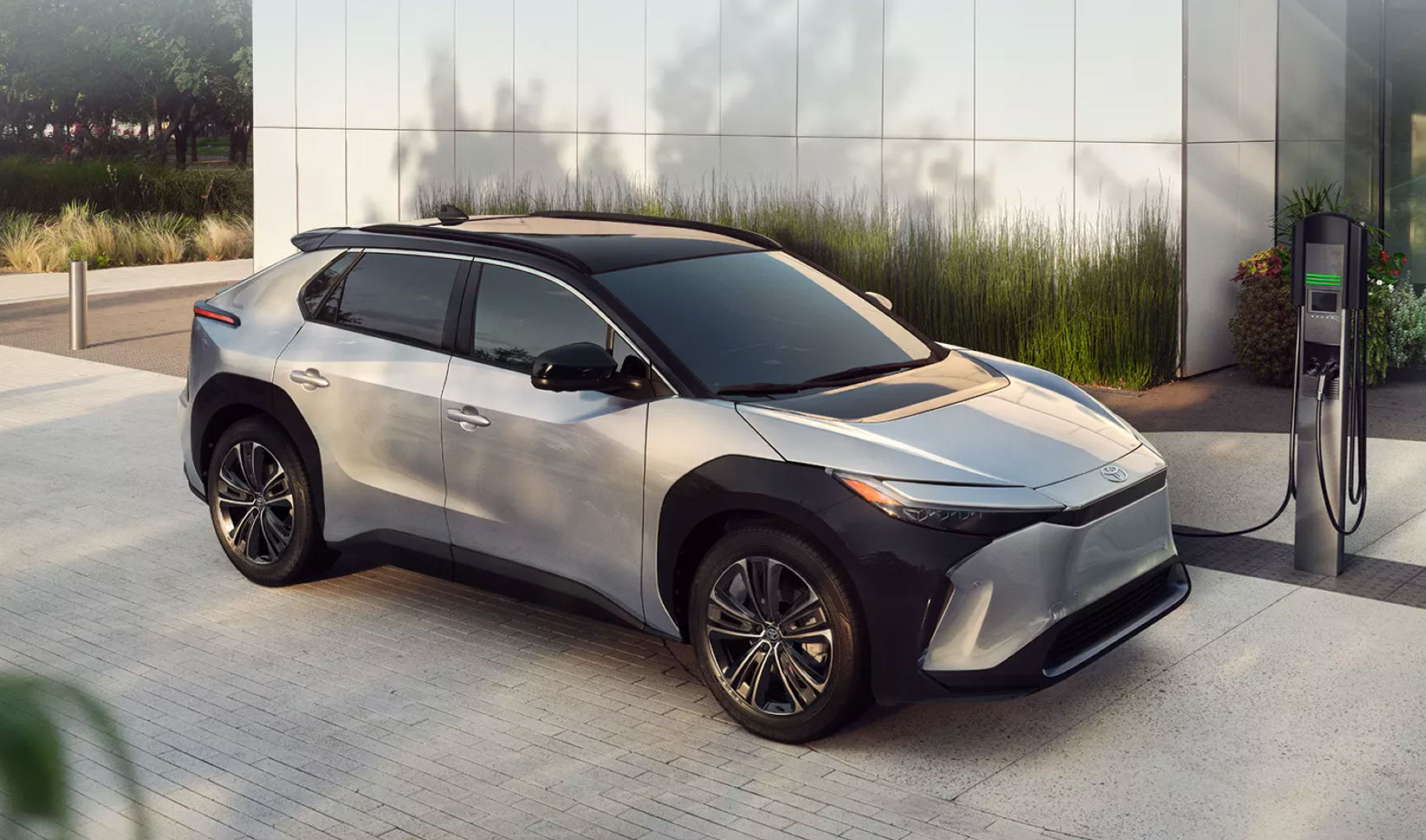 Toyota has always been one of the most innovative vehicle manufacturers on the market, and they have recently announced fifteen different electric concept cars as part of their future plans. The rollout of these fifteen models will be complete by the year 2025. They plan to have 30 electric models as part of their lineup by the year 2030. You'll see that many of their current vehicles are going to be changed to incorporate electric power instead of a gas motor, but new affordable additions will also be available.
New Releases
Toyota has a beyond Zero series in the works. This lineup will include vehicles like the bZ4x mid-size SUV. It's currently being manufactured, and you should see it on dealer lots soon. It is a peppy vehicle option that provides 201 horsepower. You can also upgrade to the dual-motor that provides 215 horsepower. All Toyota electric models will provide a 450km range with 150KW charging ability. It takes about a half-hour to go from an empty charge to 80 percent.
Toyota has an electric truck coming out soon. The bakkie has a similar design as the Tacoma, but it has a more futuristic exterior look. You can also expect plenty of options when it comes to sedans and SUV models, both big and small.
To find out more about the 15 concept cars that Toyota recently announced, reach out to us here at Joe Myers Toyota. You're welcome to stop down to our GEO dealership if you are in the area and would like to see what we have in stock right now. You can also check out our inventory online.
Visit our dealership
Be sure to visit our dealership to learn more about these electric Concept Vehicles.