Toyota has historically been a leader in the auto industry when it comes to innovative new vehicles. This year is no exception, as the Japanese automaker has announced plans to bring a new all-electric SUV to the market in the near future. This SUV, called the bZ4X, will belong to Toyota's "BZ," or "Beyond Zero," line of cars. The bZ4X is scheduled to arrive in 2022. It will be one of many electric vehicles introduced by Toyota by 2025.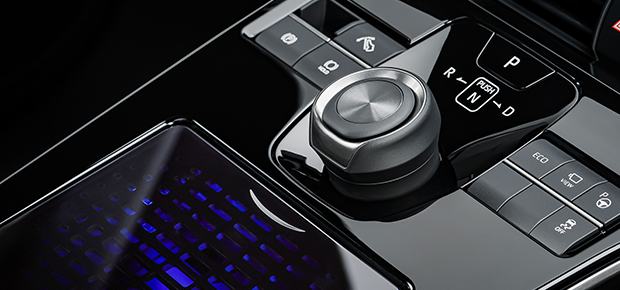 About the bZ4X
The bZ4X is a concept car from Toyota that features contemporary and edgy exterior styling. It runs exclusively on electric power and will use an electric motor as its primary source of power. However, Toyota has not yet released details on whether the electric SUV will have one electric motor that provides both rear axles with power or if it will have two smaller electric motors with one motor powering each axle. The SUV will come with all-wheel drive, which will make it better equipped to drive through the elements, no matter what the weather brings.
Along with its fuel-efficient technology, the SUV will have a futuristic dashboard layout. It will have a centrally placed infotainment screen with controls that include a rotary dial. There is a large center console in the Toyota that doubles as a storage bin, and it will also come with a separate digital gauge cluster display. The electric SUV will have a versatile frame design with short overhangs and a long wheelbase that translates to plenty of interior space and a distinctive appearance. The interior has an open-concept design for driver confidence and comfort. The bZ4X has plenty of visibility out the front windshield and the side windows, which makes it easier and safe to drive. LED lights in the front and back and a shark fin antenna help give the SUV a pronounced presence on the road.
The bZ4X is an exciting new upcoming release from Toyota. It is part of the automaker's ambitious plan to have an extensive fleet of electric and alternative fuel vehicles by 2025. The SUV intends to put 70 electric vehicles on the road by 2025. About 15 will fall under the category of "BEV," which will include a variety of body styles such as sedans, trucks, and SUVs. These vehicles are designed to give Toyota fans a diverse array of vehicles. The b74X will be the first in the all-electric lineup, and it will help Toyota reaches its carbon emissions goals for the future.
Contact us today for additional details on Toyota's new electric SUV.