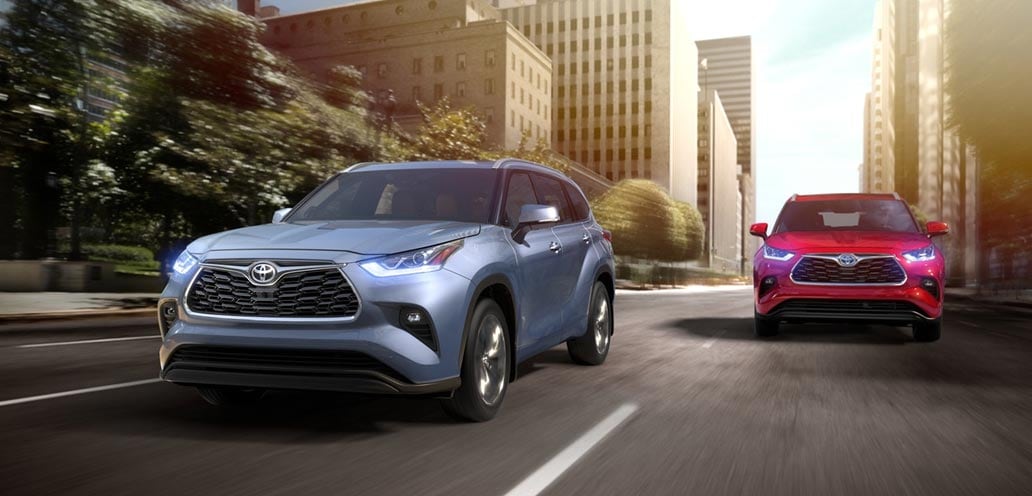 When you're looking to drive a new ride and want to have a commanding presence on the road, owning an SUV is an ideal option that will allow you to enjoy a high level of performance. The Toyota Highlander is one of the most respected vehicles on the road due to its longevity and reliability. For 2020, it's undergone a refresh with a new generation that has a higher level of design and is also fuel-efficient.
Impressive Performance
The new Toyota Highlander is a crossover that gets an impressive 306 hp and accelerates confidently and predictably. It's steering is responsive without feeling twitchy. The bottom-hinged accelerator pedals have also improved with a response that is what drivers would expect from the vehicle.
Drivers can also choose to drive the Highlander Hybrid, which gets 34 combined mpg on the road and is the most economical generation of the model compared to the 28-29 mpg combined that it previously delivered. It's more fuel-efficient due to a battery pack that discreetly fits under the backseat. It's built with all-wheel-drive but also has all-wheel-drive available for added traction and performance on the road with tackling different challenges.
Optional Features That Offers Convenience
The interior of the Toyota Highlander is sleek and stylish with soft-touch materials available in every direction. The entertainment and tech gadgets provided are advanced and in-demand among buyers with Android Auto, Apple CarPlay, and Amazon Alexa. An eight-inch touchscreen comes standard, but drivers can choose to upgrade to a 12.3-inch screen with the Platinum model, which has clear graphics and is mounted on the top of the dashboard, which creates a modern addition to the cabin. Drivers can also choose to upgrade to a JBL sound system that is optional. Standard features also include automatic windows in the front and back, three-zone automatic climate control, and proximity key entry. Optional features that offer convenience include a hands-free power liftgate, ambient colored lighting, a heads-up display, a moonroof, and a 360-degree parking camera system for added safety.
The layout on the dashboard features a clean design with buttons that are easy to find and don't appear cluttered. The vehicle seats eight passengers and offers wide seats that are supportive but comfortable.
Redesigned To Look Edgy and Sharp
The 2020 Toyota Highlander isn't afraid to take a few risks with its appearance, which has been redesigned to look edgy and more sharp compared to its predecessor. The headlights are one of the most notable improvements, which look like sharp slits on the front of the vehicle and create a striking look that gives the vehicle an upscale and athletic look. The grille is smaller and features a chrome frame and a black trapezoidal shape. The rear has also been redesigned with thinner tail lights. All of the lines on the vehicle are smoother and appear less blocky. The size of the car has also increased by two inches in length, which has improved the aerodynamics of the vehicle. 18-inch alloy wheels come standard and 20-inch wheels are also now available for the first time.
If you're interested in learning more about the new 2020 Toyota Highlander, we encourage you to contact or visit our dealership today to speak to an expert. We're here to answer your questions and can also schedule a test drive of the new SUV.