Toyota Transmission Repair and Maintenance in Houston, TX
Toyota transmission maintenance reduces problems while keeping your vehicle running efficiently. When problems go wrong as they sometimes will, transmission repair prevents these issues from turning your life upside down. If the concern involves your transmission, our certified repair techs have the expertise to service your needs. We value our customers and take pride in our work. Rest assured your transmission service is handled by industry experts! Do not delay transmission repair when it becomes necessary. Use the information below to help determine when it is time for service.
When Should I Change My Transmission Fluid?
Change the transmission fluid in your vehicle according to the recommendations in the owner's manual. The frequency of fluid changes is different for a manual transmission than an automatic transmission and numerous other factors influence the time period as well. As a general rule, transmission fluid changes should take place once every 3 years or 36,000 miles.
Can I Drive My Car With a Transmission Fluid Leak?

Driving a vehicle that leaks transmission fluid can cause significant damage to the transmission and other parts of the vehicle. It also causes performance issues, putting you at great risk for an accident or injury. It is best to schedule a service appointment with our repair techs if you suspect or notice a transmission fluid leak.
Does Weather Affect My Transmission?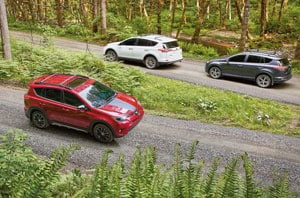 Hot and cold weather conditions can both affect the vehicle's transmission. Toss in a little bad or aggressive driving and you have a recipe for disaster. If the vehicle is driven only short distances or rarely driven at all, it also causes problems since the transmission never has the time to heat up.
What are My Options When My Vehicle Has Transmission Problems?
Preventative maintenance can prevent many of the most common transmission issues that drivers experience. Transmission repair is available when leaks and other problems interfere with the performance of the car. Drivers oftentimes rebuild their transmissions rather than replace, since costs are considerably less, although both options are available.
Why is My Transmission Warning Light On?
When the transmission dashboard indicator illuminates, this is a sign that something isn't right. Schedule transmission service here with us and we'll use our state-of-the-art diagnostic tools and equipment to decipher the problem so we can then make an efficient repair of the trouble.
What's the Cost of Transmission Repair?
Transmission repair costs vary from one job to the next. The type of problem the transmission has endured is the biggest factor affecting the repair costs. Request estimates and take advantage of special service offers to get the best price for transmission service and repair.