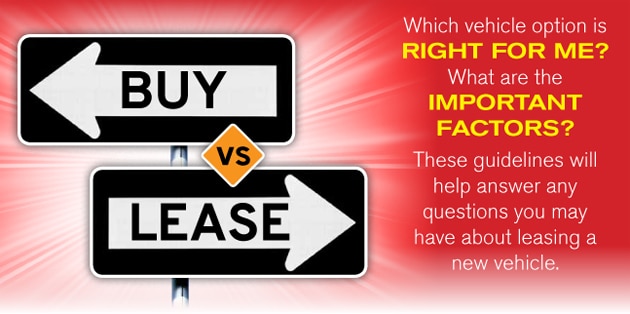 Buying a car vs. leasing a car can be a difficult decision, but with the proper information it can be a snap! Before you buy or lease a Toyota in Houston, Texas, make sure you read about the pros and cons of buying a car vs. leasing a car. Joe Myers Toyota has compiled a list of must-know facts to help you decide on your next Toyota purchase. Find out which option will work best for you by reading below.

Owning your own car is the greatest potential benefit of buying a car instead of leasing a car. If you want to hold on to your Toyota for an extended amount of time, this is probably your best option. For starters, you can purchase your car with cash or choose to finance it through your bank or Toyota financial services. You won't have mileage restrictions (which are typical in most leasing agreements) and after the car is paid off it belongs to you.

If you finance your new Toyota, you'll pay down the full loan amount over a set period of time, usually 3-5 years. As each payment is made, you'll acquire vehicle equity, but the car's total value will drop over time and as mileage is added. Until the car is paid off completely, the finance company will have a lien on the vehicle title.

After your loan is paid off, the car is yours and you can continue to drive it and do with it as you will. Alternatively, you can trade or sell the car. Make sure and find the best offer for your vehicle if you plan on selling it, as you will have already paid for it in its entirety by the time you sell it. Oftentimes, Toyota will also have offers to encourage you to purchase another new vehicle. It's up to you to determine if this is the best course of action, based on what you've already paid.

The bottom line on buying your own car vs. leasing your car in Houston is that after you've paid off the car, the monthly payments normally reserved for payment can be used for vacations, savings or even another new car purchase.

Leasing a new Toyota in Houston, Texas, has its own unique set of benefits, and smart car buyers find value in leasing for a few reasons. First of all, leasing a car gives you the freedom and flexibility to drive a new Toyota every few years without having to worry about making expensive repairs to an aging vehicle. It also allows you to get the latest models and drive a new car every few years. You'll get the latest technology, latest safety features and you'll even be covered by Toyota's comprehensive set of warranties, meaning less money out of pocket at the service drive.

The average lease term lasts between 24 to 36 months, which typically gives buyers lower monthly payment options than purchasing, which is great for folks who want a new car but can't afford to pay full price. Leases also typically require no down payment or a small down payment. At the end of your lease, you can return your car to the dealership, trade or sell it, purchase it outright, or arrange for a third party to buy it from you.
Make an Inquiry
Hours
Monday

9:00AM-9:00PM

Tuesday

9:00AM-9:00PM

Wednesday

9:00AM-9:00PM

Thursday

9:00AM-9:00PM

Friday

9:00AM-9:00PM

Saturday

9:00AM-9:00PM

Sunday

Closed