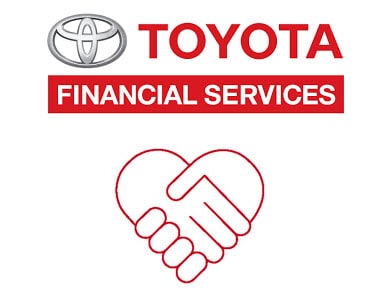 Our thoughts and prayers are with those who have been gravely affected by Hurricane Harvey, including members of our own team here at Joe Myers. This devastating natural disaster has wreaked havoc on our community, and Toyota Financial Services is committed to doing everything it can to help lighten the burden on residents affected by the catastrophic storm.
To assist customers who were impacted by Hurricane Harvey, Toyota Financial Services is offering several payment relief options. You may be eligible to take advantage of extensions and lease deferred payments, redirecting billing statements and other options. Please contact TFS at (800) 874-8822 or log onto ToyotaFinancial.com and inquire about available services by email using the Mail Center.
With many families being displaced and financially strapped as a result of the hurricane, Toyota Financial Services hopes to offer relief during a critical time of healing and rebuilding. If you or someone you know is in need of assistance, please reach out to TFS for support today.