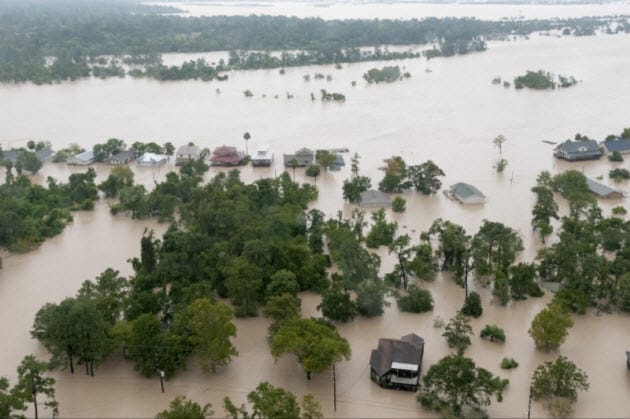 If you want to help give hope to the city of Houston by making a donation for Hurricane Harvey relief, there are several charities that you can donate to. And, if you're worried about making sure that your donation goes to a reputable company, the nonprofit Charity Navigator can help.
The organization evaluates charities based on many factors, including tax status, revenue, length of operations, location, public support, fundraising expenses and administrative expenses. After scoring numerous local nonprofits, the company has created a list of 40 recommended charities that are collecting donations for Hurricane Harvey victims—find the list here.
According to Charity Navigator, some of the top-rated Hurricane Harvey relief charities in Houston and surrounding areas include:
Houston Food Bank
Food Bank of Corpus Christi
Houston Humane Society
Houston SPCA
San Antonio Humane Society
All are located in areas that were hit hardest by the hurricane, and they're continuing to provide relief support to local residents and animals in the storm's aftermath.
Financial contributions are greatly needed to help rebuild Houston and assist residents who are facing huge burdens. Please consider making a donation today – every dollar that you donate brings hope to the many residents who were affected by the devastation of Hurricane Harvey.