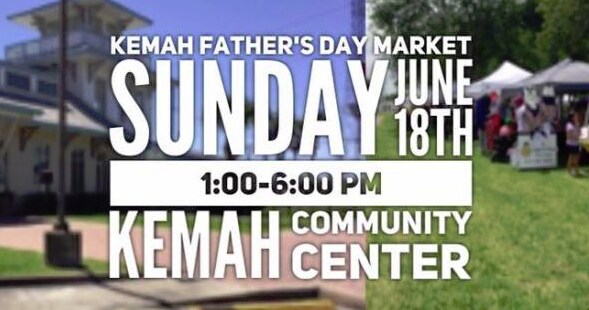 Kemah Community Center
800 Harris Avenue
Kemah, TX 77565
Sunday, June 18, 2017
1 p.m. - 6 p.m.
Not sure how to celebrate Father's Day this year? Go outside the box and take a road trip to the Kemah Community Center, where there will be a lively Gypsy Rose Father's Day Market on Sunday, June 18.
Numerous merchants will have goods for sale, so you can pick up special gifts on the spot for your old man, and perhaps a few things for yourself. There will also be several food trucks to choose from, or you can take a stroll to the Kemah Boardwalk to explore local restaurants, rides and other attractions!
The Gypsy Rose Market features some of the best vendors and artisans from the Houston and Galveston areas; all are put through a vetting process to ensure that there's a quality selection of products. If you've never taken a drive to Kemah, this is a great opportunity to check out the bay and visit the market for a special occasion.
During the Father's Day Market, you can also make a donation that will benefit the Men's Development Program at the Houston Star of Hope Homeless Shelter. The program is important to our local community, providing shelter, food, clothing, hygiene products, a computer learning center and other services to the city's population of homeless men.
The Father's Day Market in Kemah is free to enter and parking is available.